Quantiwise
Investment Analyzing tool that provides Company, Sector & Stock market Information
Quantiwise is an Excel add in tool which provides market data and financial information for investment analysis.
Covers Company of KRX, KOSDAQ, KONEX, K-OTC and 47,000 non listed Korean firms
Covers Forecasts, Consensus estimates, Industrial, Economic and Global data
Offers adjusted data considering Corporate's capital change Event, change of accounting standard
Providing various analyzing tools : Valuation models, Portfolio Analysis and Market Index model etc.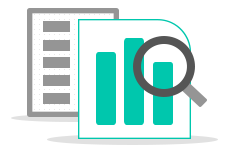 Quantiwise
Download
Reliability
Well recognized data for its accuracy by domestic & international Financial Institution
Accuracy
Accurate data management through Daily Monitoring system
Fast Response Time
Promptly provides Financial Information
Powerful Excel Function
Refresh ability and edit data using Excel Function
User friendly Interface
User Friendly & Various options
Timely Update
Prompt update regarding Corporate's Event, Stock Data and Financial Statement
User Centric Service
- Corresponding data of user needs
- Regular system update and handle User's Request
Financials

- Annual data available since 1989 and quarterly data available since 2000
- Automatic update of output through refresh function and customized design available
of output
- Providing Data with several accounting standards such as K-IFRS, K-GAAP
- Providing various Financial data such as Earnings Release Date, changes in capital
and prospectus
- Providing Financial data received from Financial Statistics information system(FISIS)
- Templates including snapshot and valuation analysis provided


TimeSeries

- Providing data for specific period of time with ease and stability
- Automatic data update function, called as "Refresh" provided
- Providing Futures / Option, Global Indices, Trading Trend, and Liquidity Data
- Templates such as Sector or price Band Chart and Price Performance provided


Consensus

- Historical change in sector consensus data available
- Search of each estimate composed of consensus data
- Providing history of each broker's forecasts and estimates of the original report
- Templates available to check sector consensus trend and change ratios


Peer Analysis

- Peer analysis of companies through Financials, Stock and Consensus data
- Support of Quantative analysis for market, industry and user portfolio
- Refresh function available so as for user to update and manage data depending upon
their preference
- Providing various sector items compatible with entity items


Tools

- "Screener" functions available to select condition or to calculate
- Daily check to Short selling positions (stock / sectors)
- ELW / ETF issuance information provided
- Index can be created using several options such as ceiling of market capital or
rebalancing of period
- Providing Peer analysis function to compare with Global companies


ValueWise

- Corporate valuation model based on IFRS
- Support of investment decision by calculating stock value
- Applying various valuation model like DCF, RIM, EVA, DDM etc.
- ValueWise is free for Quantiwise User


Economy

- Economic data received from Bank of Korea, Statistics Korea, Financial Supervisory
service and etc.
- Able to check Source, period and update schedule of data
- Providing various output options
- Search of Economic items by class, Name, Symbol, Frequency, Country and etc.